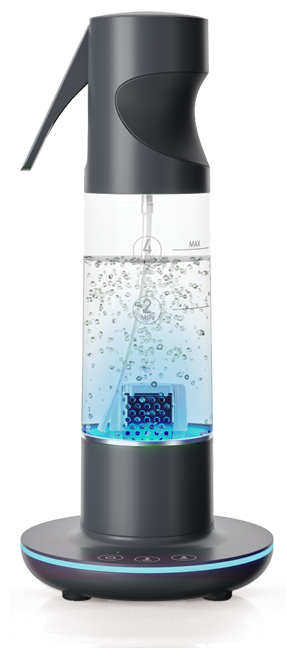 Turn ordinary tap water into an unlimited supply of aqueous ozone (that's a fancy name for ozonated water). This all-natural miracle cleaner, deodorizer, and sanitizer kills 99.99% of germs* on just about everything.
The Future of Clean Is Here
We didn't invent aqueous ozone, we just made it super easy to use. Ozone Clean is based on century-old science that's been used commercially to keep people safe for decades. Now, it's your turn to easily spray messes, odors, and germs away at home.
Ozone Clean is completely chemical free to help protect you and your loved ones. With a sleek, sustainable bottle you can reuse and refill for life, it helps protect the environment, too.
(whoa, that's a lot of 9s!)
Lab tests don't lie. All of our efficacy claims have been third-party tested and validated. Aqueous ozone is scientifically proven to be extremely effective at killing germs while being safe to use around kids and pets.
---
Using ordinary tap water, fill the bottle.
Power it on and you'll instantly see bubbling water. That's the revolutionary ozone generator turning your water into a powerful sanitizer.
After the cycle is complete and the ring turns blue, spray any nonporous surface to kill bacteria and viruses.
When ozone is generated within water, it becomes an extremely powerful sanitizer that can be used on everything from pacifiers to produce.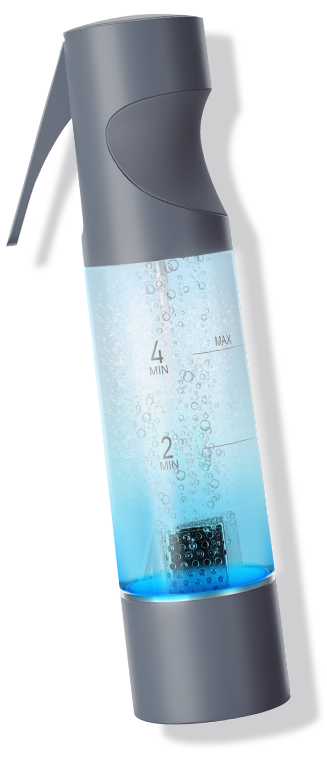 Ozone neutralizes odors instead of masking them. Spray it on your shoes, trash, couches, laundry, pet beds, and more.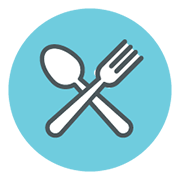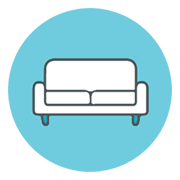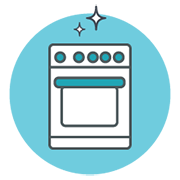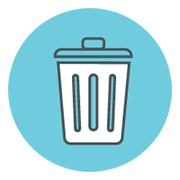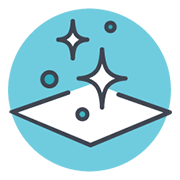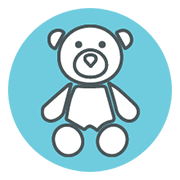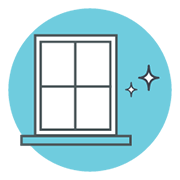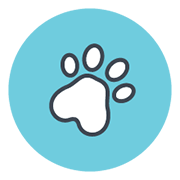 Ozone Clean is one of the last cleaners you'll ever need to buy. It saves you up to $400 each year by replacing all of these household products (and then some).

All-purpose cleaner
Disinfecting wipes
Carpet deodorizer
Pet odor remover
Fabric refresher
Veggie wash
Shoe deodorizer
Disinfectant spray
91% of plastic isn't recycled**
Keep all those household cleaner bottles out of oceans, landfills, and your kitchen sink cabinet with reusable and refillable Ozone Clean.

From Tap Water to Super Cleaner
Water goes in. The electrolytic generator uses electricity to separate the oxygen atoms. In as little as 2 minutes, they combine with other oxygen molecules to create ozone, one of nature's most powerful sanitizers.