In Stock
Body Flex Back Stretching Mat with Heat
FREE shipping on orders over $50!
Ships Immediately!
See details
Precision-controlled air chambers
6 stretching programs
3 intensity levels
Soothing heat
Removable pillow
Programmed controller
Folds for storage with easy-carry handle
Corded power supply
Give your body the ultimate relief after a hard day or tough workout with the HoMedics® Body Flex Back Stretching Mat with Heat. Relax while the precision-controlled chambers inflate and deflate in sequence to emulate yoga-style stretches. Choose from 6 stretch routines designed to loosen tight muscles, improve flexibility, and alleviate back pain. Add soothing heat for deeper relaxation and comfort. Includes a removable memory foam pillow for neck support, plus integrated straps to help make folding and storage easy. Featuring 3 intensity levels, a carrying handle, and a programmed massager, muscle relief has never felt so good.
Choose between 6 preprogrammed options for the ultimate stretching experience: Twist, Flow, Energize, Stretch, Unwind, and Recover.
The yoga-style stretching can be adjusted between 3 intensity levels. Soothing heat allows for added comfort and relaxation.
Programmed controller makes it easy to alternate between programs. Built-in straps and fold-away design make carrying and storage simple.
Ideal for use after a long day or tough workout. Use it at home, the gym, or take it with you while traveling for relief anywhere.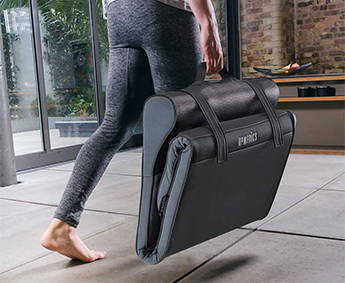 Convenient carrying handles make folding and storage a cinch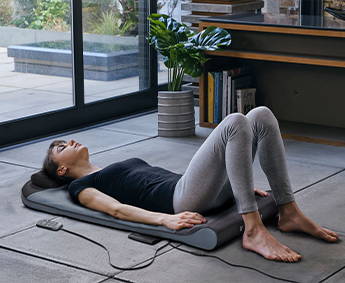 Removable memory foam pillow contours to the curve of your neck and spine, providing support and maximum stretch coverage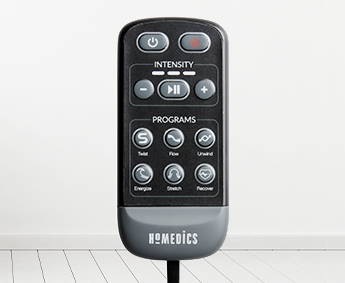 Programmable remote with 3 intensity levels, 6 stretching programs, and a suspend button so you can pause and resume as needed