Product Details
Air Flexation: Air chambers inflate and deflate in sequence to emulate yoga-style stretches; 3 intensity levels to control stretch
Stretching Routines: Twist, Flow, Energize, Stretch, Unwind, Recover; designed by a yoga pro
Relaxing Relief: Stretch tight muscles; release back tension; improve flexibility; ease back pain; optional soothing heat
Easy-Fold Design: Store flat under bed or raised dresser; tuck into closet or beside cabinet; (turn off, unplug, and completely deflate before storing)
What's in the Box: (1) Homedics Body Flex Back Stretching Mat with Heat, (1) Adapter
Choose between 6 preprogrammed options for the ultimate stretching experience: Twist, Flow, Energize, Stretch, Unwind, and Recover.
The yoga-style stretching can be adjusted between 3 intensity levels. Soothing heat allows for added comfort and relaxation.
Programmed controller makes it easy to alternate between programs. Built-in straps and fold-away design make carrying and storage simple.
Ideal for use after a long day or tough workout. Use it at home, the gym, or take it with you while traveling for relief anywhere.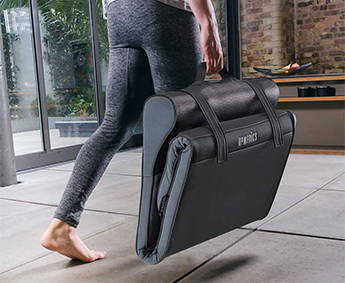 Convenient carrying handles make folding and storage a cinch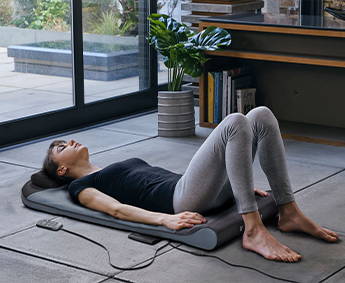 Removable memory foam pillow contours to the curve of your neck and spine, providing support and maximum stretch coverage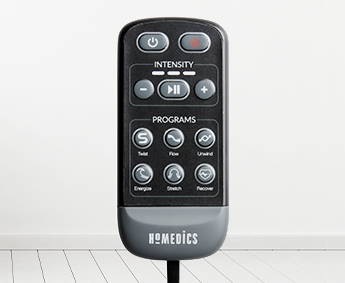 Programmable remote with 3 intensity levels, 6 stretching programs, and a suspend button so you can pause and resume as needed