Product Details
DOUBLE THE RELIEF: Roll the Double Barrel Massager up, down, and all around to help ease a day's worth of tension and discomfort. Attach the dual, removable straps to magnify the massage intensity for added relief.
HIT THEM ALL: Target your neck, back, shoulders, entire body, or that extra-achy spot so you can get back at it.
HIGH VIBE: High-intensity vibration helps stimulate blood flow, increase range of motion, and intensify recovery after a vigorous workout.
CUT THE CORD: Convenient cordless portability with rechargeable battery means you can relax and rejuvenate your muscles from just about anywhere.
WHAT'S IN THE BOX: (1) HoMedics Double Barrel Total Body Massager, (1) Quick Start Guide, (2) Removable Straps, (1) 1-Year Warranty
Portable with a rechargeable battery so you can relax and rejuvenate muscles from just about anywhere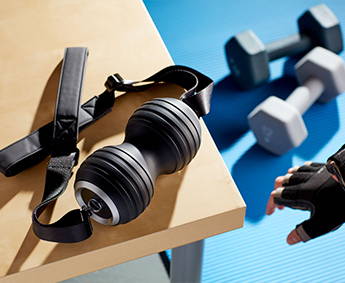 Use it before a workout to warm up your muscles and after exercising to enhance recovery and range of motion
Massage your legs, arms, and feet by removing the straps and using your floor, wall, or hand to hold it in place
Massage Style: Range of Intensity
See what amazing massage style your HoMedics® massage product offers. Then, consult our chart to learn what range of sensation to expect during use.
Mild-to-moderate pulsation for releasing tension and loosening tight muscles
Gentle, relaxing massage typically in a "wave" motion
Target one specific area for a firmer, more-concentrated massage
Pushes up or down with firm pressure to provide comfort
Simulates finger pressure in a circular motion, plus stretching techniques. Can range from light to intense.
Vigorously pulls, works, and loosens muscles
Intense, rhythmic pressure offers a deep, invigorating massage
Instruction Manuals
& Warranty Info
SP-180J Instruction Manual & Warranty Information
PDF, 21 pages
Download